2023 VBS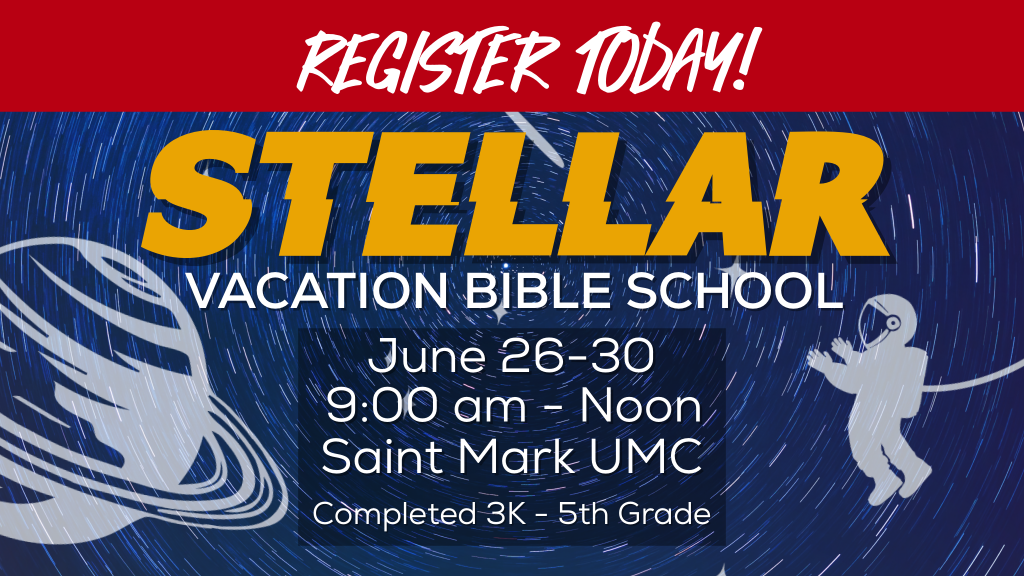 This year's VBS is going to be "out of this world" as we discover the love of Jesus and shine it through our lives. Get ready to "blast off" and mark your calendars today! Registration opens April 24. Questions? Click here.
OUR KIDS MINISTRY MISSION
Our mission is to facilitate an authentic, life-changing relationship with Jesus for children. We strive to partner with parents and provide an appropriate environment for each age group.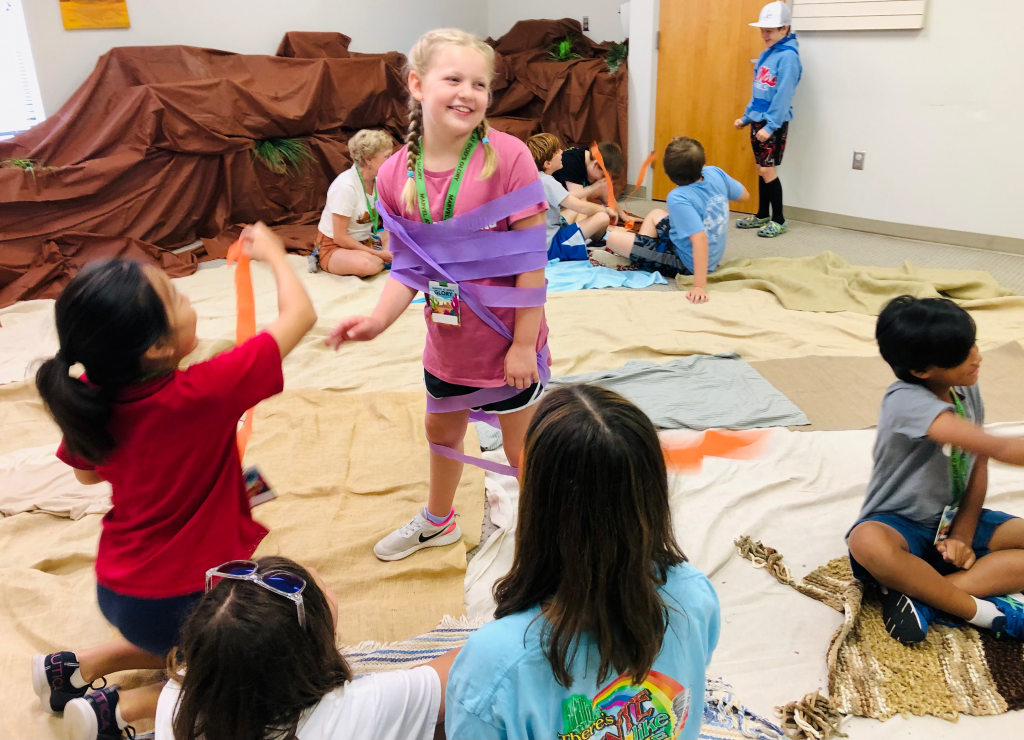 OUR APPROACH
We are an intergenerational church, and we love to work together to help our kids grow in their spiritual maturity. Your children will be surrounded with love and hospitality as we work toward spiritual goals at each age and stage of life.
SUNDAY SCHOOL
On Sunday mornings, children from 3K to 6th grade are invited to attend Sunday School at 9:45 AM on the Kids Ministry hallway. They will experience loving teachers who will help them explore the Bible and apply it to daily life.
CHILDREN'S CHURCH
During the 11:00 am worship services, children from 3K to 3rd grade may participate in Children's Church. The children will come to the front of the church for a short moment designed specifically for them. After a prayer together, our Kids Ministry leaders escort them to their classrooms, where they will experience Bible lessons, songs, craft, and games. On Communion Sundays, the first Sundays of the month, the kids come back into worship to enjoy Holy Communion.
NURSERY
Nursery care is provided for children ages 3 and under for Sunday morning and Wonderful Wednesday night activities. The nursery is located near the sanctuary in Room 209. Look for the fun painted hallway! Click here for a map of the campus.
Questions? Contact Karen Pirkle, Saint Mark Kids Director.