So then, just as you received Christ Jesus as Lord, continue to live your lives in him, rooted and built up in him, strengthened in the faith as you were taught, and overflowing with thankfulness.
~ Colossians 2:6-7

WHO WE ARE
Saint Mark Students hold a wide variety of passions including athletics, gaming, music, the outdoors, and more. Our diverse community represents a range of school systems, and we all rally together in our common purpose of becoming more devoted disciples of Jesus Christ for the transformation of the world. Our youth ministry strives to provide a Christian foundation of acceptance, love, encouragement, and spiritual growth. Through our worship, small groups, service, and fellowship we strive to create a culture where young people are encouraged to become fully devoted followers of Jesus.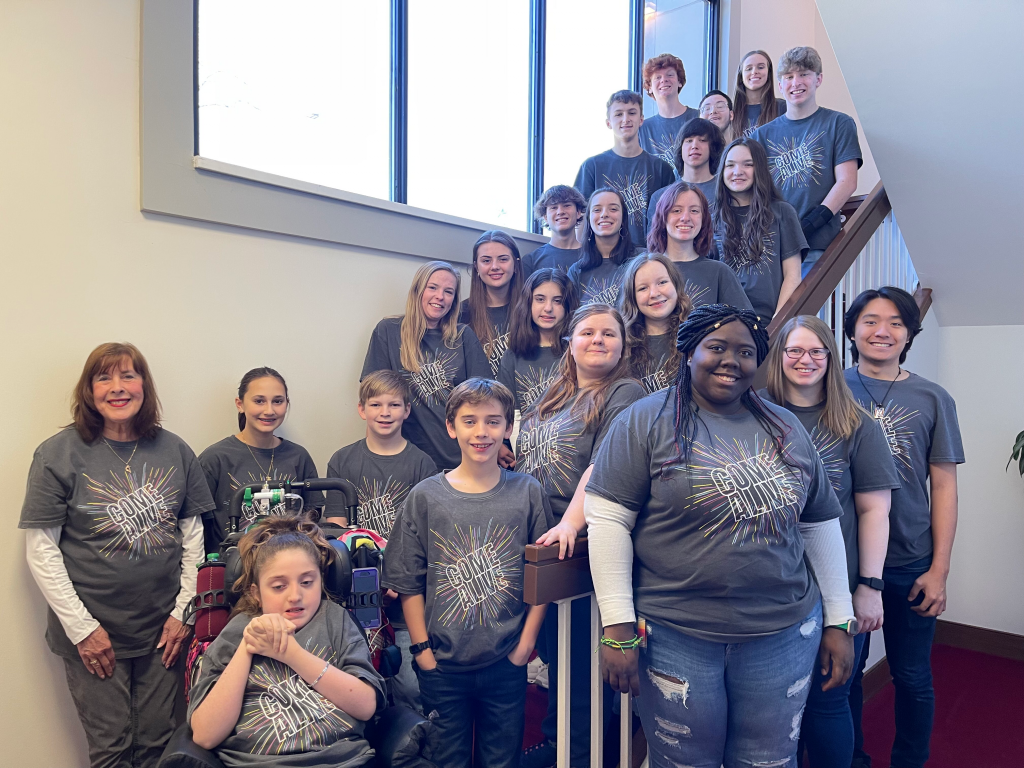 YOUTH CENTER
Our students love to spend time in the youth center, which features a game room, a worship space, and breakout rooms for small groups and fellowship. Nearly all activities take place in the Youth Center.
SCHEDULE OF ACTIVITIES
To request the latest schedule of activities, please click here.

Wonderful Wednesdays offer youth programming for 6th through 12th graders. We share a meal in the Fellowship Hall and then break out for our Bible Study and worship time.
Sunday Mornings feature Sunday School in the Youth Center from 9:45 am to 10:45 am.
Sunday Evenings begin at 4:30 pm with Godspeed Student Choir rehearsal. Snack Supper is at 5:30 pm in the Fellowship Hall, followed by fellowship and games in the Gym. At 6:00 PM, we have worship and small groups in the Student Center. Youth activities conclude at 7:00 pm.