WHO WE ARE
"Quest" is our ministry for 4th – 6th graders. Quest is a group of students from multiple school systems who gather for fun, spiritual growth, and outreach. The years between Kids Ministry and Student Ministry are a vital and rich time to help students grow in awareness of God, self, and how to live a life oriented toward service. Thank you for allowing us to partner with you in the spiritual formation of your child!
If you have a 6th grader, we recommend consulting with the Saint Mark Quest Director and Student Ministry Director to determine if your child would prefer to be in Quest or in Student Ministry. We love to partner with you and determine the best approach for your family.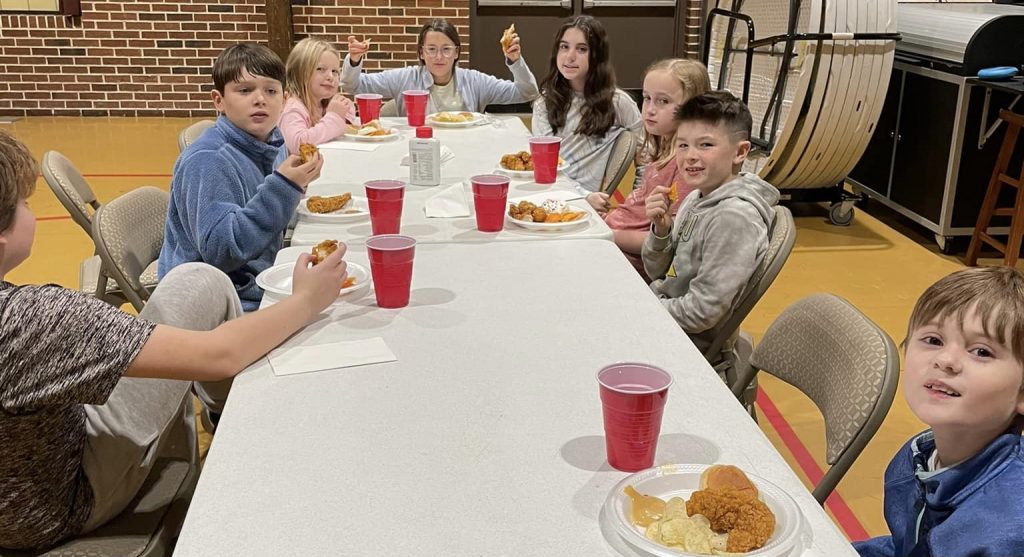 OUR APPROACH
We aim to help all students know they are valued, loved, and accepted as children of God. We bond as a group through Bible Study, prayer, fellowship/fun, and mission activity within the church and our community. As we prepare for Confirmation during 6th grade, Quest helps lay the groundwork for Biblical literacy and the "With-God" life.
SCHEDULE OF EVENTS
Latest Schedule of Events: Please click here to email DeAnna Ryan, our Quest Director for access to the latest schedule of events.

Wonderful Wednesdays offer programming during the academic school year. We share a meal in the Fellowship Hall and then break out for our Bible Study, fellowship, and more.
Sunday Mornings feature Sunday School in the Quest Room (Room 108) from 9:45 am to 10:45 am.
Sunday Nights Quest meets from 5:30 pm to 7:00 pm, except for holidays.