"So we, though many, are one body in Christ, and individually members one of another." ~ Romans 12:5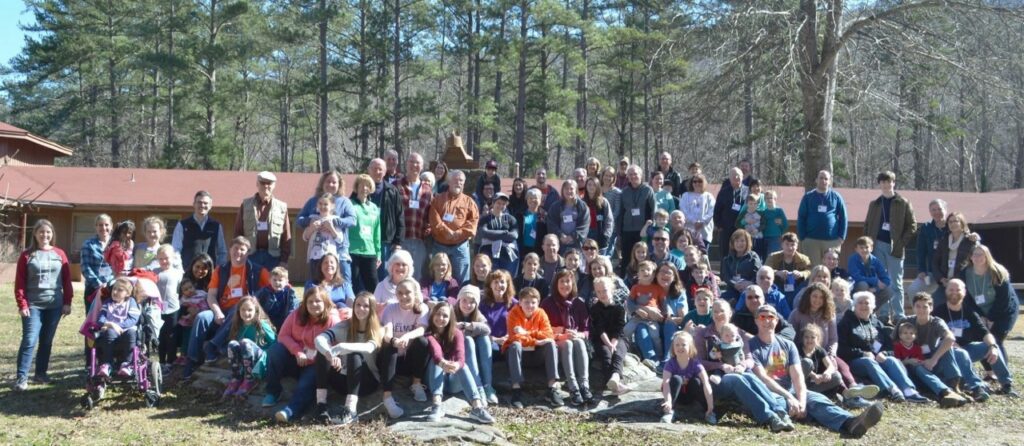 Whether you're a member or visitor, if you're looking to find out what current events are lined up for Saint Mark United Methodist Church, you've come to the right place! From here you can learn about which dates to circle on your calendar, what the kids are doing for summertime or peruse the latest church newsletter. If there is something you can't find here, be sure to check the Community pages as well — there's a lot going on in the Life of the Church!
Upcoming Events
Fall Festival
Mark your calendars! Our Fall Festival will be Sunday, October 27, from 4pm-6pm! We'll have Trunk or Treat, Inflatables, Free Food, Games, Prizes, and Toddler Town.
Holiday Market
It's almost that time of year! Come visit the UMW on November 9th at Saint Mark UMC to peruse their wares and support a great cause!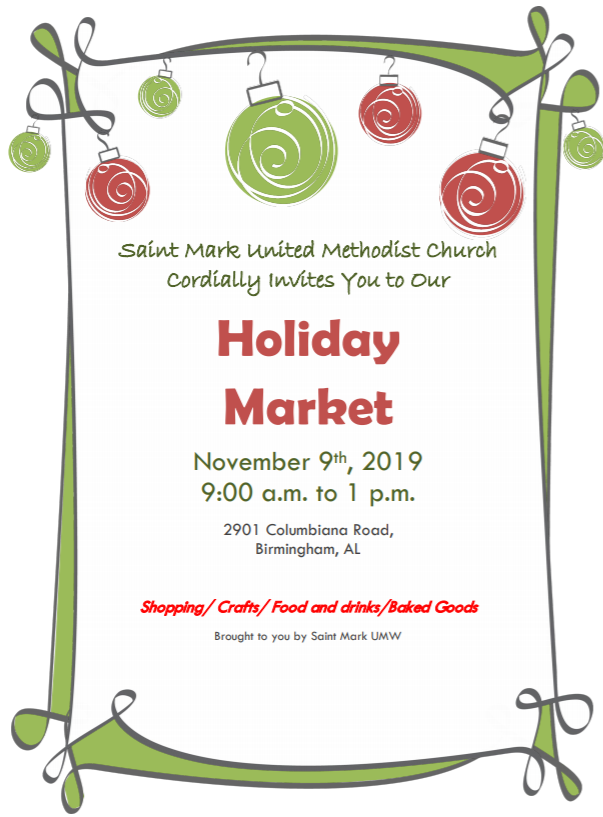 Wonderful Wednesdays Are Back!
We're excited to announce the return of Wonderful Wednesdays! Starting September 4th, be sure to join us for food and fellowship. Head on over to the Wonderful Wednesdays page to take a look at our Fall lineup and menu!
Newsletters
There are many ways we try to spread the message that Love Lives Here and one of those is our weekly newsletter, the Saint Mark Messenger. This is just another great outlet through which to tune into the goings-on in the church, important dates and any other news that you might need to catch up on. Find the most recent newsletter below, with an easy-to-access archive of recent newsletters thereafter.