Healthy stewardship involves the wise use of the resources God has given us. Our time, talents, and finances help advance the work of telling the world about God's redemption. It brings joy to the giver and helps others feel the love of the Trinity! Thanks for pledging to the 2023 operating budget. Together, we can organize our resources to make an impact for the Kingdom of God!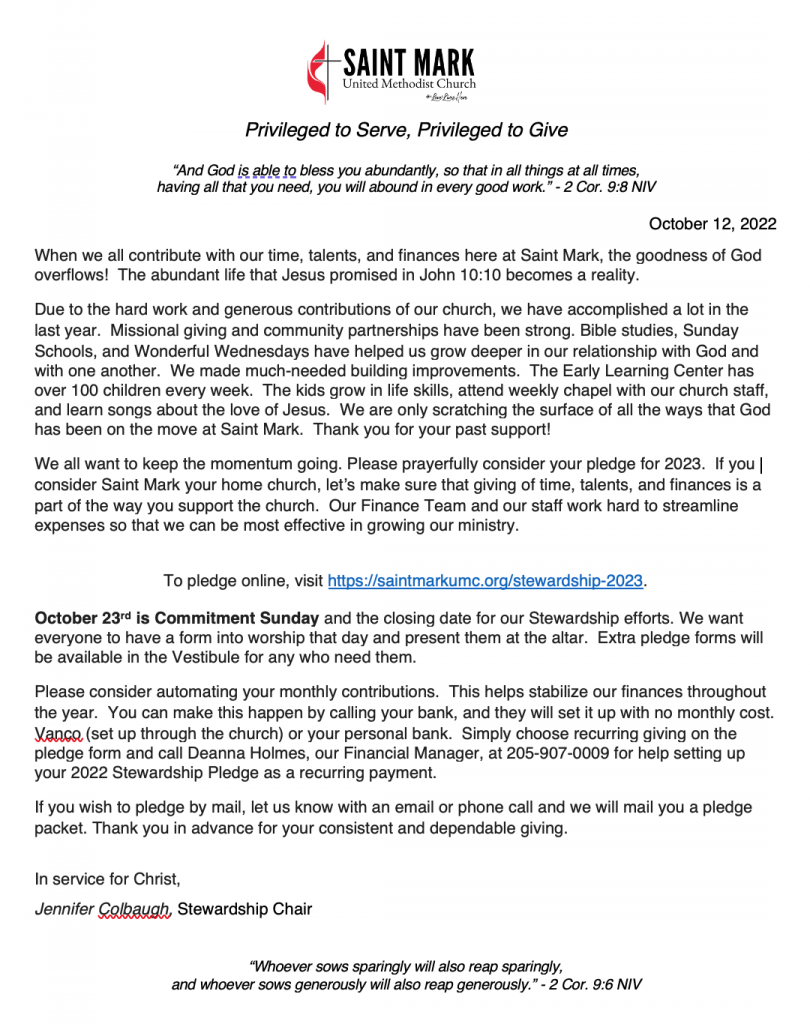 If you're interested in volunteering and learning more, please email us or call the church office at (205) 822-5980 for details. 
Saint Mark also loves to participate in new ministries and outreach opportunities as we are able.  If you have ideas or suggestions, please let us know!